What is a Deposit Return System?
Deposit return systems (also known as deposit return schemes or DRS) are a proven way to increase recycling rates, reduce litter and help protect the planet, while offering many benefits for communities, businesses, and the economy.
They encourage bottle and can recycling by adding a small deposit to the price of a beverage, which is refunded to the consumer when they return the container for recycling. Think of it as buying drink, but borrowing the container.
The concept of EPR (Extended Producer Responsibility) is one of the five fundamental principles of a high performance SDDR System. Producers are responsible for a number of costs related to the effective management of their packaging.
TOMRA Reverse Vending Machines are the centerpiece of modern Deposit Return Systems (DRS). For years, these solutions have demonstrated return rates of 70% to nearly 100% of beverage containers sold.
There is no doubt that no other collection system comes as close to these figures.
*Uruguay will be the first country in LATAM and the Caribbean to implement a DRS System.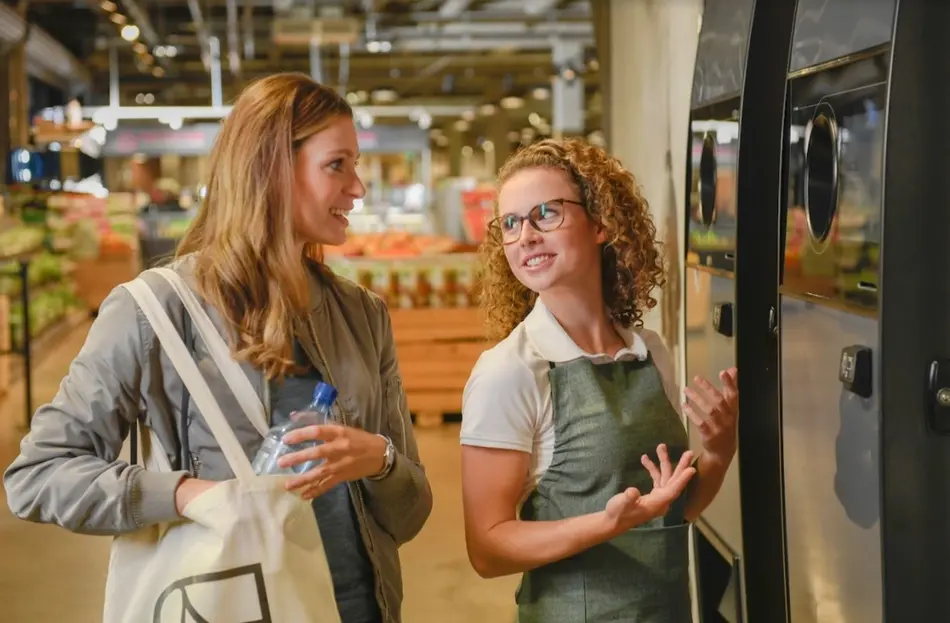 you're at the heart of deposit return!
Retailers are at the heart of deposit return systems. But what are they, and how can retailers get the most out of them?
TOMRA can help make deposit return work hard for you, by automating the return of bottles and cans and creating a great recycling experience for your customers.
Customers are more eco-conscious than ever and expect to see retailers playing their part - they are more likely to engage with thouse who care about the same things they do. In addition, retailers in many deposit return system receive a handing fee for every container collected by their stores.
TOMRA Solutions collect aluminum, plastic and glass beverage containers to be continuously reused and recycled into new bottles and cans. With over 80,000 installations in over 60 markets, TOMRA machines capture over 45 billion used bottles and cans each year. This reduces dependency on raw materials and ensures that fewer containers end up in our streets, oceans and landfills, helping to transform the habits of society and keep valuable resources in a continuous closed cycle of use and reuse. Through constant innovation, proven technology and great post sale service, TOMRA makes it easy for retailers and their customers, to contribute to a more sustainable planet!
How a High-performing Deposit Return System works in practice: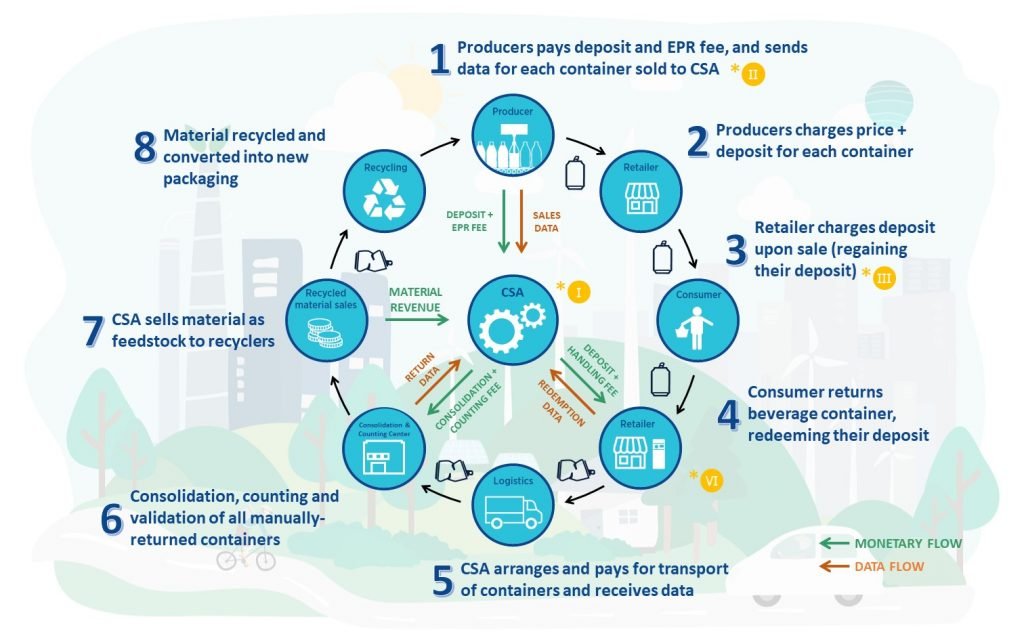 Key elements of high-performing DRS:
All of the elements - when applied together - will address global waste challenges and advance a circular economy.