Good things come in threes! The TOMRA T70 TriSort does it all, from sorting to storage – and faster than ever before thanks to TOMRA Flow, our 360° recognition technology.
Create a no-fuss experience for customers and staff by accepting up to three types of recyclables in the same machine, including refillables.
+ Tomra Flow Technology​ + Shape reading (Fuzzy Database) + Space-efficient + Fast & easy to operate + One Compactor per material type
See just how much you can get out of 2m2: accept, sort, compact and store all in one place, and keep more store space dedicated to sales.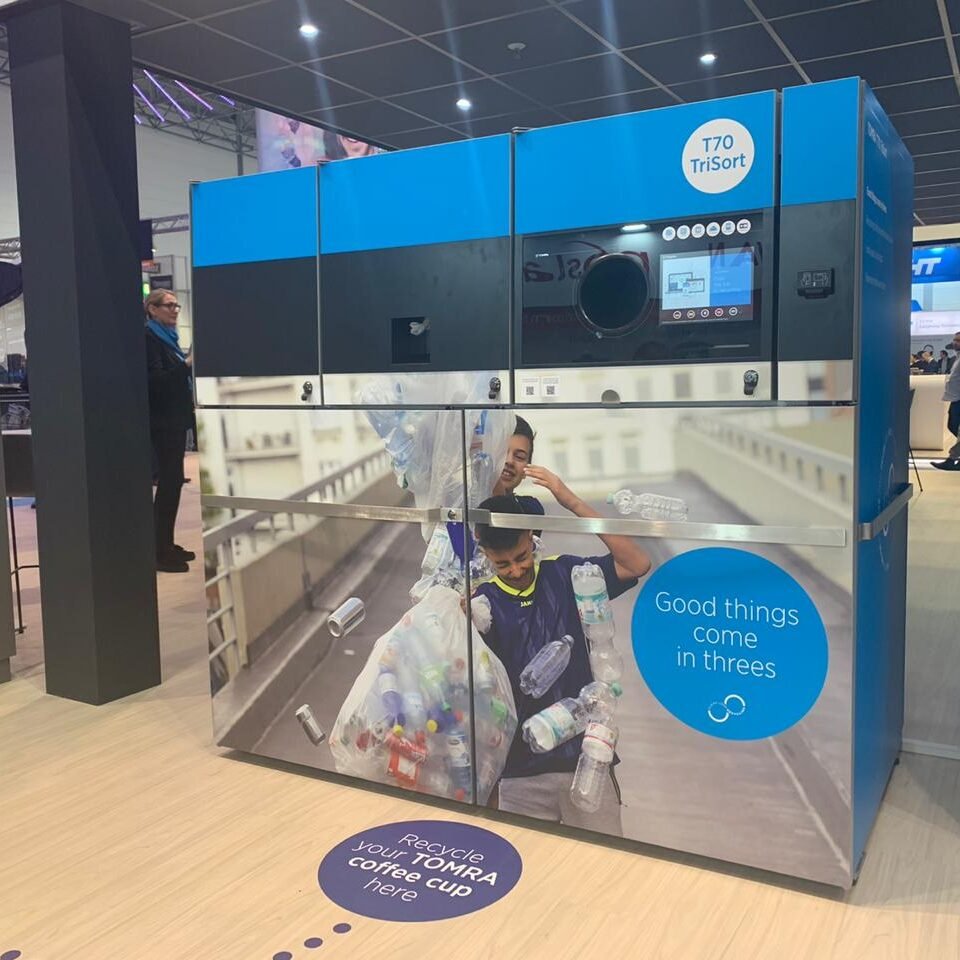 Accept the most volume in the smallest footprint with a 50% increase in storage capacity over TOMRA's previous model, thanks to dual compactors and binrerouting function.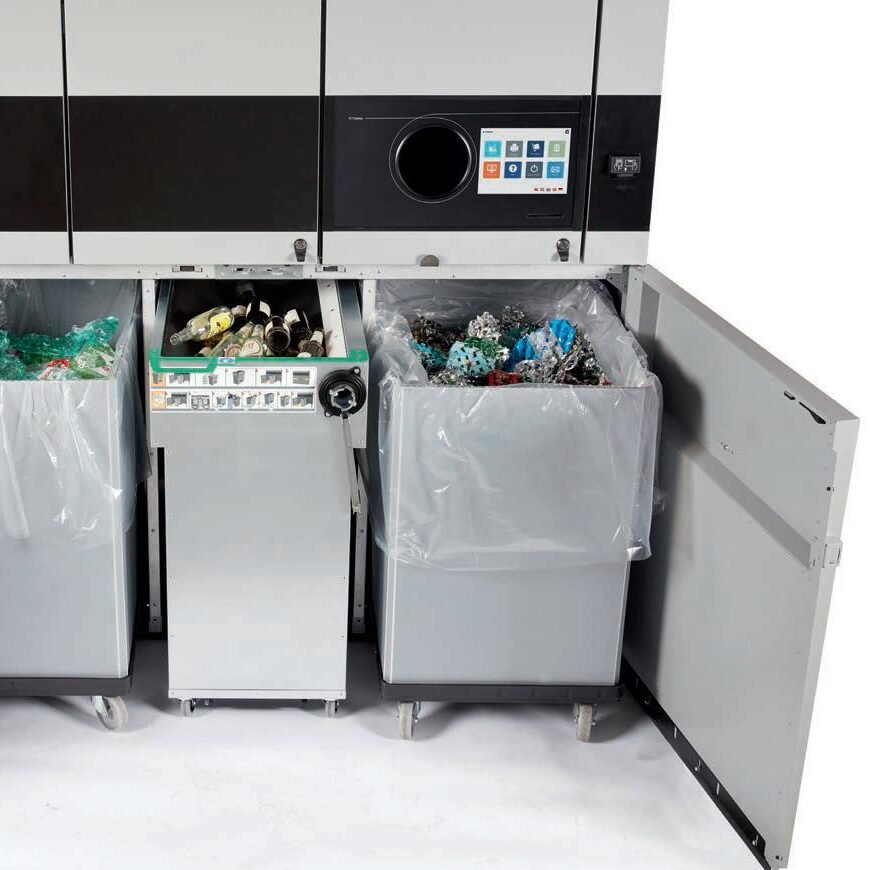 From the user interface screen to the design on the machine's exterior to the reprogrammable sorting options, everything is customizable to create the recycling program that works best for your store.