In most of the countries of Latin America* and the Caribbean, there is no specific legislation, or it exists but has not yet been regulated, on recovery schemes for refillable and/or oneway beverage containers.
Mostly in South America, in countries like Argentina, Chile, Brazil, Uruguay, Paraguay, among others, there is a large proportion of beverages that are sold in refillable bottle formats (PET and Glass) through the retail segment.
TOMRA´s RVMs are an effective and efficient technology automated method for collecting, sorting and handling the return of used beverage containers (UBCs) for recycling or reuse.

*Uruguay will be the first country in LATAM and the Caribbean to implement a SDDR System.
About Refillable Containers in the Retail segment
SOCSE LA develops and operates this business segment directly, with more than 3,500 systems installed.
Among its Corporate Clients are the main International and Regional Retail Chains, as well as the main players in the Beverage Industry.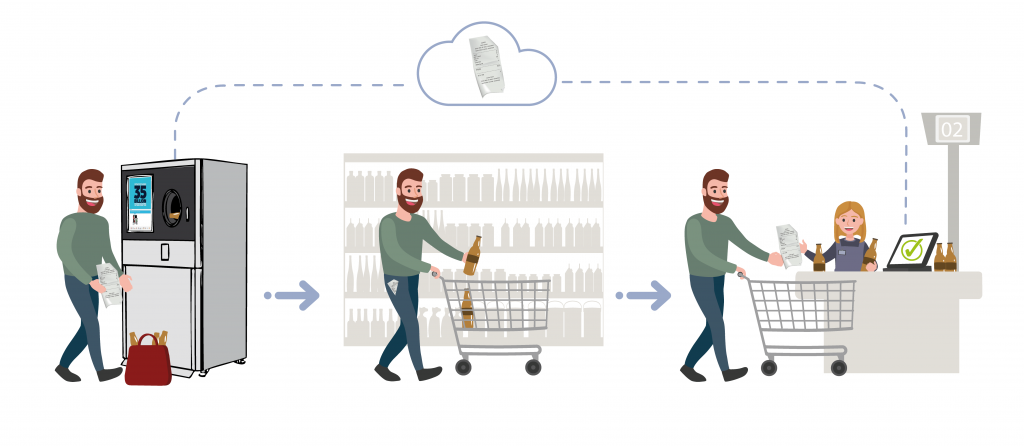 &nbsp&nbsp&nbsp&nbsp&nbsp&nbsp&nbsp&nbsp&nbsp&nbsp#1
– The user will take the refillable containers to the reception area of the Store, before starting the preferential purchase option.
– The user will enter the containers one at a time. The machine will identify and accept only those that the Store operates in its Sales room.
– Once the entry is finished, the user will press the green button to print the Refund Ticket, which must be presented on the Cashier Line.
&nbsp&nbsp&nbsp&nbsp&nbsp&nbsp&nbsp&nbsp&nbsp&nbsp#2
&nbsp&nbsp&nbsp&nbsp&nbsp&nbsp&nbsp&nbsp&nbsp&nbsp#3