WITH BOTTLE BILL STATEMENT
These are the countries where they have DRS (Deposit Return Systems) implemented. In other words, there is a regulatory framework that regulates the reimbursement amounts, collection format, responsibilities and obligations of each of the actors in the circuit.
Deposit Return Systems (DRS) are a proven and sustainable method to recover bottles and cans of post-consumer beverages, and give the material an adequate final destination, either for recycling or reuse. The deposit value provides a monetary incentive for the user to return the container after consuming the product.
TOMRA Reverse Vending Machines are the centerpiece of modern Deposit Systems (DRS). For years, these solutions have demonstrated return rates of 70% to almost 100% of the beverage containers sold. There is no doubt that no other collection system comes this close to these figures.
How a High-performing Deposit Return System works in practice: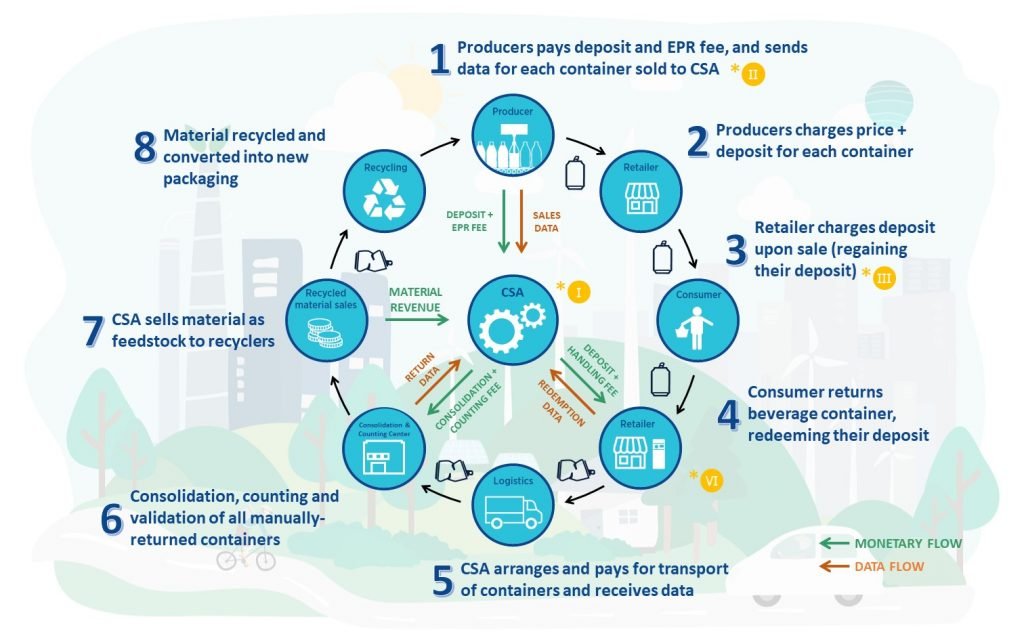 Key elements of high-performing DRS:
All of the elements - when applied together - will address global waste challenges and advance a circular economy.