The H-11 reverse vending machine offers a clean and robust design, ideal for receiving used beverage containers.
H-11 features a touch screen with a large 21.5" display suited for branding and promotional activities.
It is equipped with a SoftDropTM safe-landing unit to receive glass bottles.
+ Collection of cans / plastic / glass
+ Optical fraud protection
Reinforced and durable steel doors.
Ideal for sheltered outdoor / parking area intallation.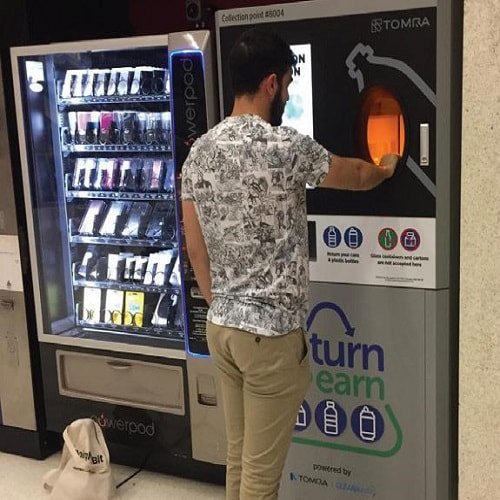 Ideal for custom wrapping and advertining.
Customizable to fit your brand profile.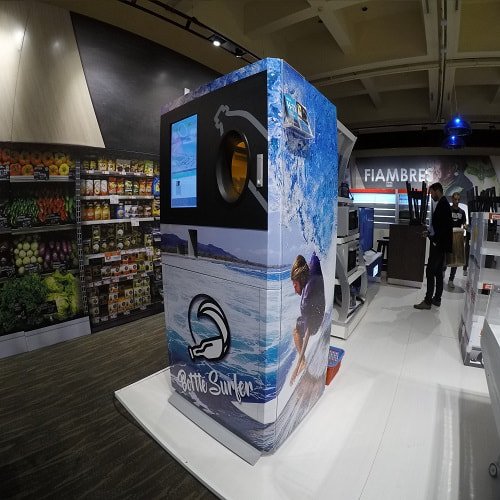 Self-explanatory guidance for customers on the display.
Intuitive guidance for store personnel.